08/19/2020 – Our work demonstrating a role for systemic aging and circulatory metabolites in promoting cancer progression and metastasis is published in Nature! [Link] 
Read more about it here: Nature Reviews Cancer, Cancer Discovery Research Watch, Nature News and Views, Weill Cornell Medicine Newsroom, STAT News 
07/31/2020 - The Gomes lab members sign up for Miles for Moffitt as the team "New Lab on the Block."
Courage brings us together. Nothing can tear us apart. On Saturday, October 24, our team is participating in the 15th annual Miles for Moffitt...and we need your help! Miles for Moffitt is a community-wide movement of inspiration, courage, and hope that allows our community to come together to raise critical funds for cancer research at Moffitt Cancer Center.  Please join us in raising funds for Moffitt patients, families, survivors, and caregivers by joining our team or making a gift to our team or a participant on our team. Whether you can give $10 or $1,000, every dollar is critical to supporting Moffitt's mission - to contribute to the prevention and cure of cancer. Thank you for your support and being an important part of the Miles for Moffitt community. 
06/10/2020 - Ana P. Gomes was selected as this years's winner of the Tri-I Breakout Prize for Junior Investigators. 
"The award recognizes young investigators' research accomplishments, their scientific impact and their promise as future independent investigators. The seed money for the awards was provided by Dr. Lewis Cantley of Weill Cornell Medicine, Dr. Charles Sawyers of Memorial Sloan Kettering and Dr. Cori Bargmann of The Rockefeller University — all winners of the 2013 Breakthrough Prize in Life Sciences." Congratulations Ana!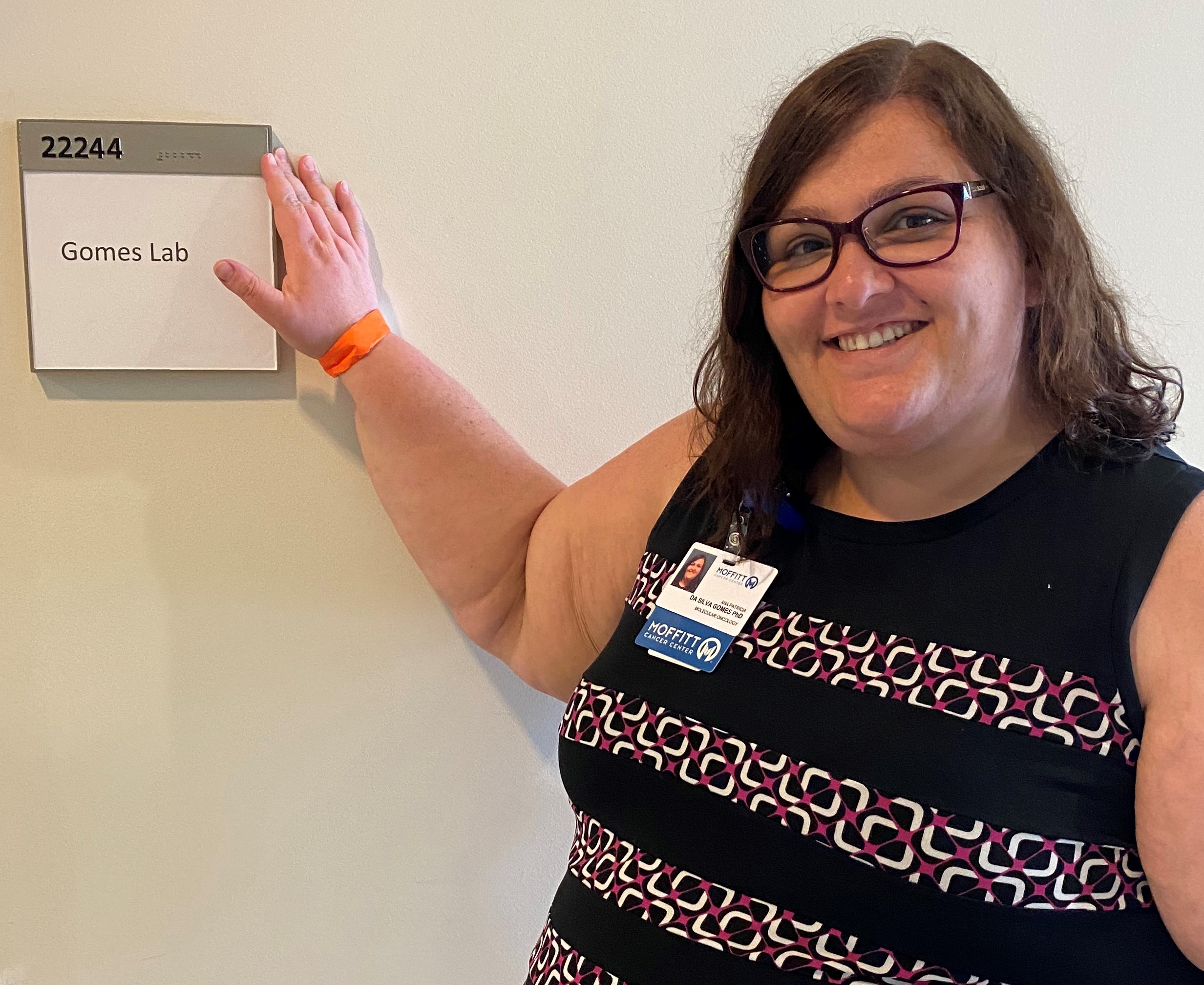 06/08/2020 - The Gomes Lab officially opens!
Didem Ilter and Nadir Sarigul join the lab. Welcome Didem and Nadir!